Birth Announcement
Looking for a new and different way to let your friends and neighbors know about your new baby? We've got you covered! In our current stay-at-home world a yard sign is the perfect way to announce a new baby! Our 6ft tall storks will put a smile on your face!
The larger than life stork is the perfect birth announcement! It's best to order the sign ahead because they book quickly. You can order online and keep the birth stats blank. Just be sure to put the due date in the comment section. Once we receive the order, we will hold a stork the week around your due date. All of our baby signs include a week rental and the keepsake bundle is yours even after the stork flies away! When you're placing your order, don't forget to add a sibling star or pet sign so that everyone in the family can help celebrate!
We welcomed little Bryant Paul and his family with a 6ft stork along with their fur babies Koda and Kaia!
Saltwater Storks and More delivers yard signs in the Myrtle Beach and Grand Strand area. We deliver to North Myrtle Beach, Myrtle Beach, Surfside Beach, Garden City, Murrells Inlet, Litchfield Beach, Pawleys Island and Georgetown. We also deliver up to Mt. Pleasant, Conway and more. Order online or call us at 843-446-1039 if you have any questions…we'd love to help you out!
adoption announcement, babies, baby, birth, lawn sign, boy, girl, celebration, cute storks, delivery, expectant mother, myrtle beach lawn signs, storks in myrtle beach, gender reveal party, baby shower, grandparents, lawn display, lawn greetings, lawn sign Myrtle Beach, Saltwater Storks and More, new mother, baby announcement signs, personalized stork sign, sibling star, stork lady,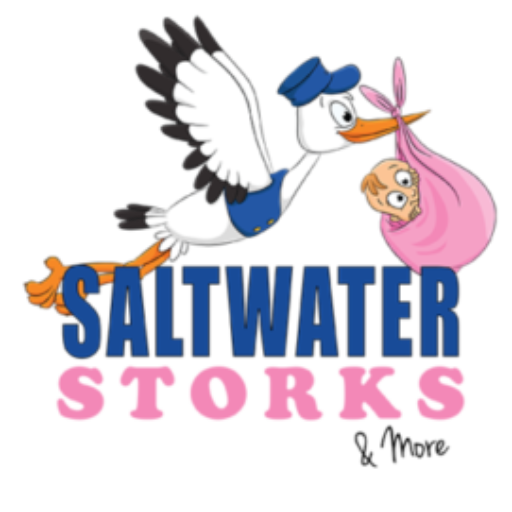 Saltwater Storks and More offers the finest yard sign rentals in the Grand Strand area. Our storks, flamingos, and more are larger than life (up to 6 ft. tall) and a wonderful way to surprise a loved one and celebrate life's finest moments. Each stork yard sign is customizable and our add-on signs make sure everyone in the family feels part of the celebration including big brother, big sister, and don't forget our precious fur babies.