Stork Signs-Grand Strand
Call Saltwater Storks and More for a stork sign in the Myrtle Beach, SC area! Each of our signs are personalized to include the baby's name, weight, length, and birthday. You can also include your furbaby and big brother or sister in the celebration as well! Our stork signs are 6 ft tall and we deliver, setup, and leave you with the personalized bundle once the stork flies away after one week.
We're excited to welcome little Lily Porter home! She barely made it in 2021!
Saltwater Storks delivers to the Grand Strand area from North Myrtle Beach to Mt. Pleasant and beyond. This includes Myrtle Beach, Surfside Beach, Garden City, Murrells Inlet, Litchfield, Pawleys Island, Georgetown, Conway, Mt. Pleasant and more. If you don't see your city listed here don't worry. We can make arrangements to have a stork visit you as well!  Follow us on Facebook, Instagram, and Pinterest. Order online or call us at 843-446-1039 if you have any questions…we'd love to help you out!
#birthannouncement #baby #babyboy #babygirl #babies #babyshower #genderreveal #grandparentstorks #storksigns #myrtlebeachstorksigns #lawnsigns #cutestorks #beachstorkrentals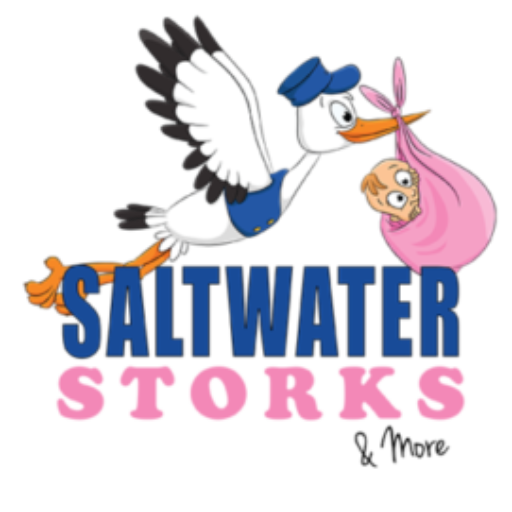 Saltwater Storks and More offers the finest yard sign rentals in the Grand Strand area. Our storks, flamingos, and more are larger than life (up to 6 ft. tall) and a wonderful way to surprise a loved one and celebrate life's finest moments. Each stork yard sign is customizable and our add-on signs make sure everyone in the family feels part of the celebration including big brother, big sister, and don't forget our precious fur babies.