Stork Sign-Myrtle Beach to Mt. Pleasant
Call Saltwater Storks and More for a stork sign in the Grand Strand area! Each of our signs can be personalized to include the baby's name, height, weight and date of birth. We also have sibling stars, dog bones and cat signs so that everyone in the family can participate in the special celebration! Our 6 ft tall stork sign includes delivery, pickup and the personalized bundle which we will leave behind as a keepsake.
We're so excited to welcome little Hampton Edward to his family!
Saltwater Storks and More delivers to North Myrtle Beach, Myrtle Beach, Surfside Beach, Garden City, Murrells Inlet, Pawleys Island, Georgetown, and Mt. Pleasant. We also deliver to Conway and beyond. If you don't see your town listed here don't worry! We can make arrangements to have a stork delivered to you. You can order online at https://www.saltwaterstorksandmore.com/ or call us at 843-446-1039 if you have any questions…WE DELIVER WHEN YOU DO!
#birthannouncement #baby #babyboy #babygirl #genderreveal #babyshower #grandparents #myrtlebeachyardsign #storksign #lawnsigns #stork #carolinastorksigns #storksignbaby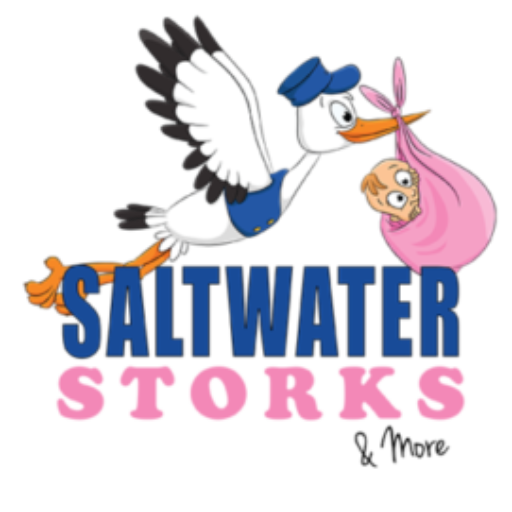 Saltwater Storks and More offers the finest yard sign rentals in the Grand Strand area. Our storks, flamingos, and more are larger than life (up to 6 ft. tall) and a wonderful way to surprise a loved one and celebrate life's finest moments. Each stork yard sign is customizable and our add-on signs make sure everyone in the family feels part of the celebration including big brother, big sister, and don't forget our precious fur babies.